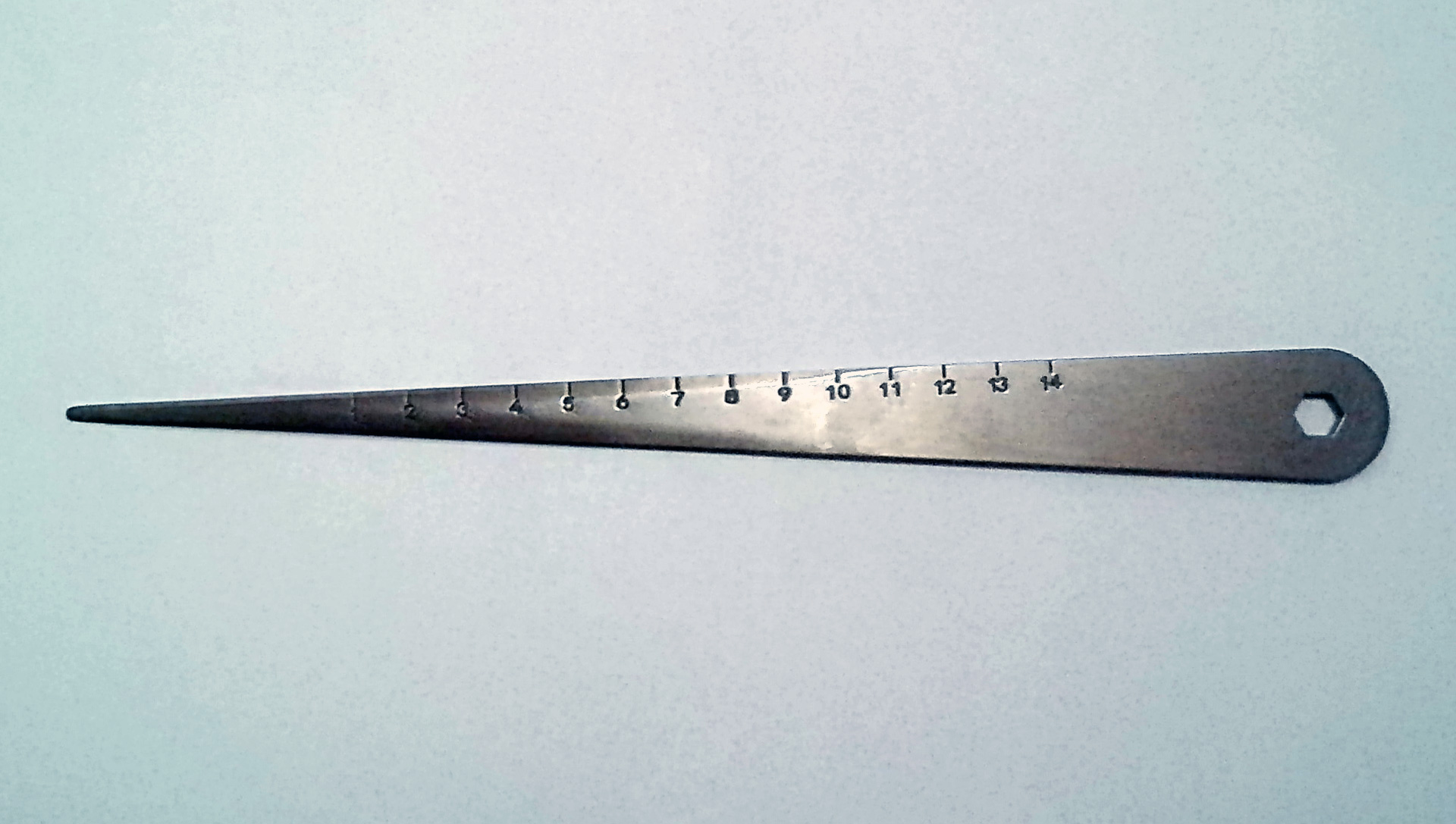 the brass Paper knife

Brass
Brass is an alloy of copper and zinc, in proportions which can be varied to achieve varying mechanical and electrical properties. It is a substitutional alloy: atoms of the two constituents may replace each other within the same crystal structure.
It is similar to bronze, another alloy containing copper, with tin included instead of zinc; both bronze and brass may include small proportions of a range of other elements including arsenic, lead, phosphorus, aluminum, manganese, and silicon. The distinction between the two alloys is largely historical,  and modern practice in museums and archaeology increasingly avoids both terms for historical objects in favour of the more general "copper alloy".
Brass is used for decoration for its bright gold-like appearance; for applications where low friction is required such as locks, gears, bearings, doorknobs, ammunition casings and valves; for plumbing and electrical applications; and extensively in brass musical instruments such as horns and bells where a combination of high workability (historically with hand tools) and durability is desired. It is also used in zippers. Brass is often used in situations in which it is important that sparks not be struck, such as in fittings and tools used near flammable or explosive materials.
Paper
Paper is a thin material produced by pressing together moist fibres of cellulose pulp derived from wood, rags or grasses, and drying them into flexible sheets. It is a versatile material with many uses, including writing, printing, packaging, cleaning, decorating, and a number of industrial and construction processes. Papers are essential in legal or non-legal documentation.
The pulp papermaking process developed in China during the early 2nd century CE, possibly as early as the year 105 CE, by the Han court eunuch Cai Lun, although the earliest archaeological fragments of paper derive from the 2nd century BCE in China. The modern pulp and paper industry is global, with China leading its production and the United States right behind it.
Knife
A knife (plural knives; possibly from Old Norse knifr ("blade")) is a tool with a cutting edge or blade attached to a handle. Mankind's first tool, knives were used at least two-and-a-half million years ago, as evidenced by the Oldowan tools. Originally made of rock, bone, flint, and obsidian, over the centuries, in step with improvements in metallurgy or manufacture, knife blades have been made from bronze, copper, iron, steel, ceramics, and titanium. Most modern knives have either fixed or folding blades; blade patterns and styles vary by maker and country of origin.
Knives can serve various purposes. Hunters use a hunting knife, soldiers use the combat knife, scouts, campers, and hikers carry a pocket knife; there are kitchen knives for preparing foods (the chef's knife, the paring knife, bread knife, cleaver), table knives (butter knives and steak knives), weapons (daggers or switchblades), knives for throwing or juggling, and knives for religious ceremony or display (the kirpan).
< BACK
|
NEXT >