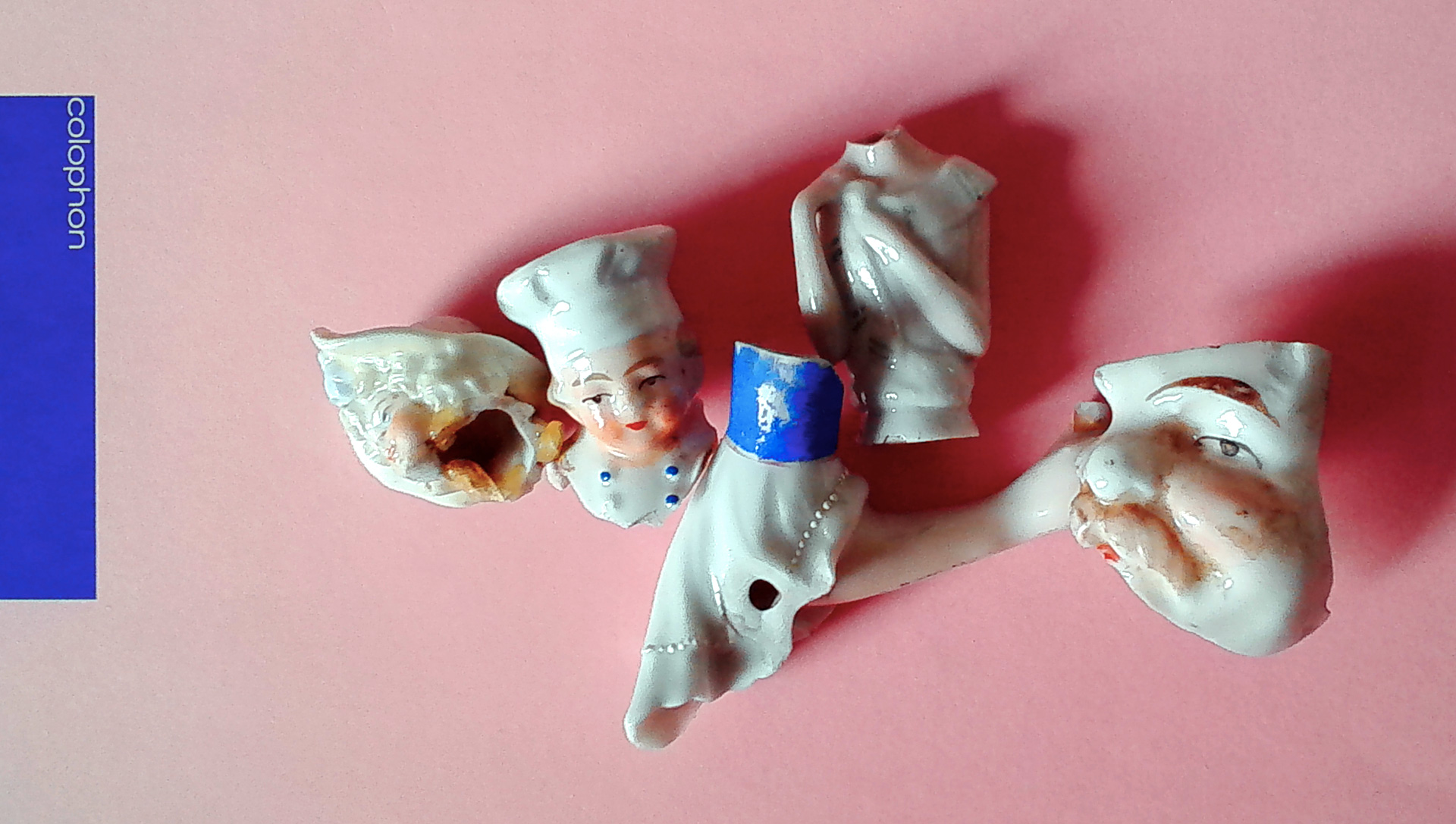 5 Porcelain fragments ON the pink paper

5
5 (five) is a number, numeral, and glyph. It is the natural number following 4 and preceding 6.
Porcelain 
Porcelain  (/ˈpɔːrsəlɪn/) is a ceramic material made by heating materials, generally including kaolin, in a kiln to temperatures between 1,200 and 1,400 °C (2,200 and 2,600 °F). The toughness, strength, and translucence of porcelain, relative to other types of pottery, arises mainly from vitrification and the formation of the mineral mullite within the body at these high temperatures.
Porcelain slowly evolved in China and was finally achieved (depending on the definition used) at some point about 2,000 to 1,200 years ago, then slowly spread to other East Asian countries, and finally Europe and the rest of the world. Its manufacturing process is more demanding than that for earthenware and stoneware, the two other main types of pottery, and it has usually been regarded as the most prestigious type of pottery for its delicacy, strength, and its white colour. It combines well with both glazes and paint, and can be modelled very well, allowing a huge range of decorative treatments in tablewares, vessels and figurines. It also has many uses in technology and industry.The European name, porcelain in English, come from the old Italian porcellana (cowrie shell) because of its resemblance to the surface of the shell. Porcelain is also referred to as china or fine china in some English-speaking countries, as it was first seen in imports from China. Properties associated with porcelain include low permeability and elasticity; considerable strength, hardness, toughness, whiteness, translucency and resonance; and a high resistance to chemical attack and thermal shock.
Porcelain has been described as being "completely vitrified, hard, impermeable (even before glazing), white or artificially coloured, translucent (except when of considerable thickness), and resonant". However, the term "porcelain" lacks a universal definition and has "been applied in an unsystematic fashion to substances of diverse kinds which have only certain surface-qualities in common". Traditionally, East Asia only classifies pottery into low-fired wares (earthenware) and high-fired wares (often translated as porcelain), without the European concept of stoneware, which is high-fired but not generally white or translucent. Terms such as "proto-porcelain", "porcellaneous" or "near-porcelain" may be used in cases where the ceramic body approaches whiteness and translucency. A high proportion of modern porcelain is made of the variant bone china.
Fragments
In medicine, fragmentation is an operation that breaks of solid matter in a body part into pieces.[1] Physical force (e.g., manual force, ultrasonic force), applied directly or indirectly through intervening body parts, are used to break down the solid matter into pieces. The solid matter may be an abnormal by-product of a biological function, or a foreign body. The pieces of solid matter are not taken out, but are eliminated or absorbed through normal biological functions. Examples would be the fragmentation of kidney and urinary bladder stones (nephrolithiasis and urolithiasis, respectively) by shock-wave lithotripsy, laser lithotripsy, or transurethral lithotripsy.
Pink 
Pink is a pale red color that is named after a flower of the same name. It was first used as a color name in the late 17th century. According to surveys in Europe and the United States, pink is the color most often associated with charm, politeness, sensitivity, tenderness, sweetness, childhood, femininity and the romantic. It is associated with chastity and innocence when combined with white, but associated with eroticism and seduction when combined with purple or black.
Paper 
Paper is a thin material produced by pressing together moist fibres of cellulose pulp derived from wood, rags or grasses, and drying them into flexible sheets. It is a versatile material with many uses, including writing, printing, packaging, cleaning, and a number of industrial and construction processes.
The pulp papermaking process is said to have been developed in China during the early 2nd century CE, possibly as early as the year 105 CE, by the Han court eunuch Cai Lun, although the earliest archaeological fragments of paper derive from the 2nd century BCE in China. The modern pulp and paper industry is global, with China leading its production and the United States right behind it.
< BACK
|
NEXT >